About David Albury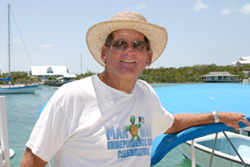 David Albury, owner of Conch Pearl Boat Rentals, was born on Man-O-War Cay and has lived on the island all of his life. Throughout his life, much of his livelihood has been around water and boat-related activities. He therefore fully understands the importance of well-maintained, clean, and shipshape vessels. David has been renting boats since 1992, and now has a fleet of some of the finest riding boats available. The collection includes two Albury 20's, a 22' Aquasport and now, the flagship of the fleet, a brand new Albury 23'. All motors are rated fuel efficient to assist with the economy of vacation boating.  
    David Albury is also known as a great fisherman and snorkeling guide. He offers a well-maintained 25' Bertram which can carry you on daily trips. If desired, he will accompany you in your own boat. Take a half-day or full-day trip with David, and you will be sure to have fresh fish for dinner! Schedule a day of your vacation to enjoy this!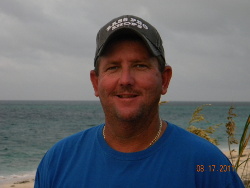 David's son David Jr. has joined him a few years ago and together they manage the business.